Luís Luzia


-

Interview by Arta Raituma

-

Published in October 2023

-


Firstly, I would like to ask about your artistic practice and what are some of the core ideas?

So I am an experimental musician and a multimedia designer. However, I always liked the term 'multidisciplinary artist', as I often enjoy exploring and discovering new and different artistic mediums. At the core of my work, I often find recurring themes. I have a deep fascination for the duality between the natural and the digital, finding beauty both in the subtle qualities of a natural soundscape and the distorted artifacts of a digital file. In between these two worlds lies the space where I work and build upon.






What has been the most challenging work you have created so far?

Definitely releasing my first album 2_22, which I did back in February. The whole project revolves around preserving and reflecting upon a very intense year of my life, from which I single out specific key moments that would later form fully-fledged songs. By putting all this emotional weight on the project, I often felt like I trapped myself in a corner, as no song would ever do justice to the feeling I sought to explore. Eventually, everything flows, and from an amorphous pile of feelings and textures, gentle compositions began to sprout.


How has your artistic practice changed over the years regarding the course of the research, usage of materials and your preffered way of presenting your work?

I feel like my earlier practice was very inspired by the wondrous possibilities of the digital realm. Suddenly I could get my hands upon professional level tools and programs which I used as an abstract playground that would pave the way towards my current artistic expression. However, lately I've been more and more attracted to physical and manual mediums, like my handy notebook for writing and drawing, and my tape deck that I'm currently learning. I like how 'human' these heirlooms often feel, adding faults and artifacts that act as a form of expression by themselves.






Who are some of your inspirational artists?

I'll choose just one that has accompanied me throughout my life for a while now. Phil Elverum is an experimental folk musician known for projects like Mount Eeerie and The Microphones. Through these, he finds an avenue not only to experiment with different instruments, textures and recording techniques, but also a space to explore and build upon his world view and philosophy, much rooted in nature, spirituality and mainly a curiosity towards the 'great questions' in the known universe. This man can put me to tears with a single guitar strum. Do check him out!


As we both are familiar with NFTs and the digital influence on contemporary visual art as well as the spirit of the organic, I would like to ask - how do you combine technology and nature in your practice?

I'm deeply interested in both the natural world and the digital realm. Even though these worlds may at first be antagonistic, I find joy in exploring new organic ways to combine these different perspectives, aiming to bring together in the present moment both our natural past and digital future.






On social media I found out that you have performed at Arena Artspace in Porto and it was a nice surprise as I have done that as well back in January 2022. How was your experience? And what do you enjoy most about live performances in general, both yours and those of other artists?

Arena Artspace was great because it truly felt like a genuine, safe space for exploring our artistic avenues without any egos or expectations. A group of people that create and share because they need to, and no other ulterior motive. That's why I always love smaller venues, where you effectively feel like you're connecting with others. To me performing is all about connection.


Do you have any plans or upcoming projects?

I'm releasing a compilation of remixes of my album very soon, both digitally and in a cassette!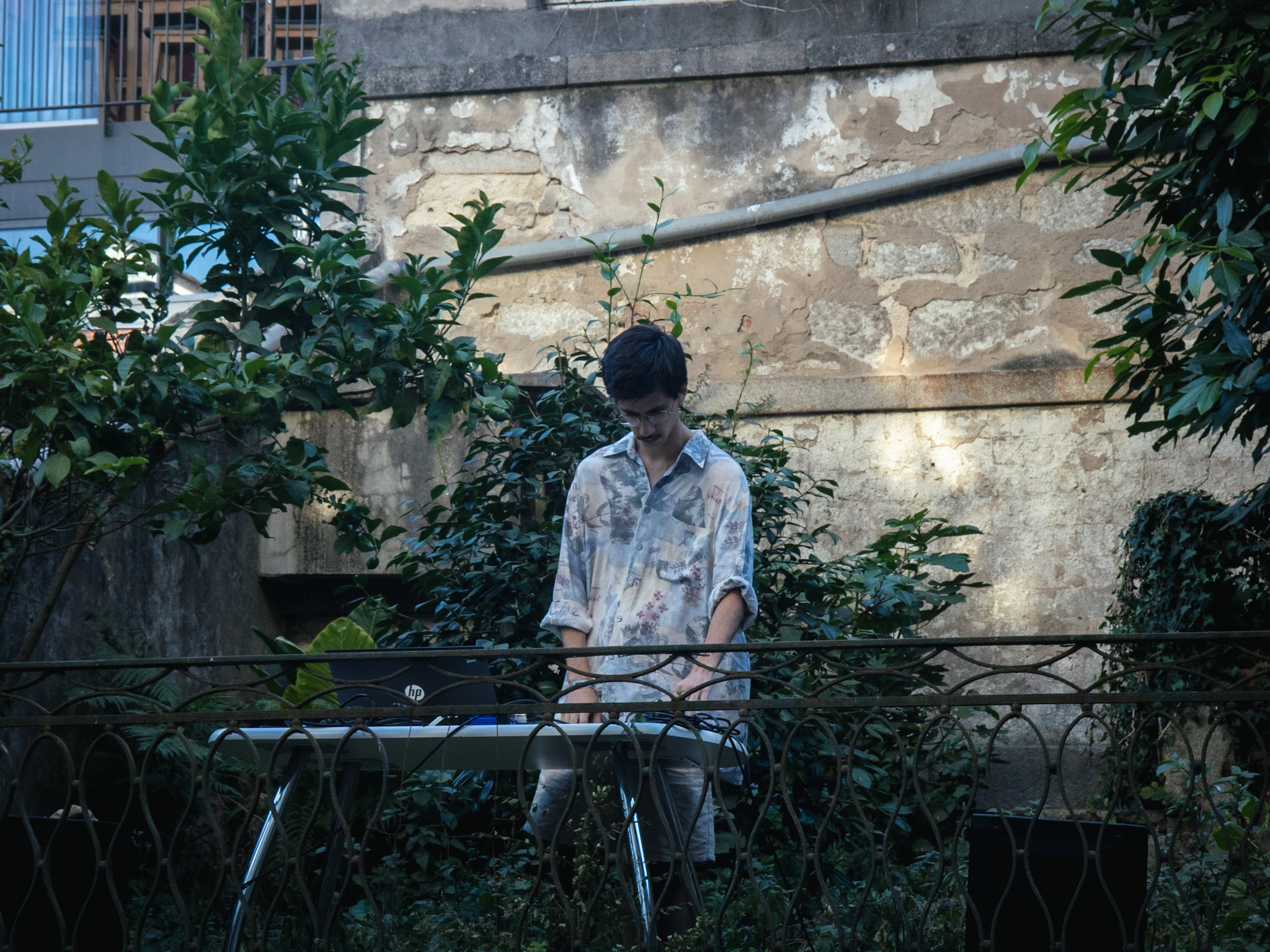 -


︎ @luis_luzia
luisluzia.webflow.io

︎ @littlefirebunny
artaraituma.com

This interview was initiated by Muti Collective
︎ @muti.collective

-

If you like this why not read our interview with Adam Grainger & Leah Hickey

-

© YAC | Young Artists in Conversation ALL RIGHTS RESERVED